Post by Ash on Aug 20, 2021 21:10:37 GMT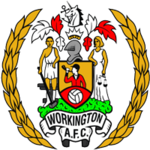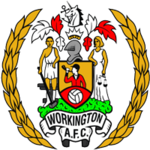 Queue to pay then queue to enter Vs queue to pay & enter. You tell me which is best.
"Missing something obvious"
In my view yes. The queue would have still been there, 200 people waiting to pay cash at the turn style.
The obvious answer is get a ticket through the week and if this is not possible get down EARLIER!
I dont get this attitude that its the customer/fans who are at fault, clearly its the system which couldnt cope with peak volumes and needs urgent review. Fans havent asked for this system, its been forced on them.
How a club thats just turned 100 couldnt have predicted the majority of fans would turn up in the 30 mins before kick off is beyond me, literally happens every match at every club in the country
In fact most people questioning it on here probably were expecting it to fail and why they were concerned in raising it.
Saying that people just need to turn up earlier, is backwards thinking, what if people cant? what if they have work until 6 and need their tea? or kids to deal with? or dogs to walk? or a 3 hour drive to get there? or elderly relatives to sort out first? or want to minimise the amount of time they are out of the house due to covid anxiety? or couldnt get down in the week because the office is only open during working hours?
I work in contact centre delivery, when loads of customers phone in all at once our staff dont have a go at them for all choosing the same time to call, we have more staff, or ways they can self service, or we apologise for their wait an look at how we can handle it better in future.
200 people paying cash at turnstile would be significantly quicker than processing 200 PDQ payments as well so that argument is invalid especially as Reds used to have multiple cash turnstiles and what? has 1 card machine in office?
For context my day job is a customer experience designer, this is why i have little time for procedures that make it easier for the business at the expense of the customer and especially for attitudes or "why doesnt the customer just do as we want?" spoiler - they wont they have their own priorities and nuances, which are more important than yours. They have their own routines that dont tend to change. Thats why businesses spend so much in meeting their customer's needs, not vice versa.